If you can't attend this one but want to attend future sessions, join the Meetup group and be the first to know when registration comes online: https://www.meetup.com/SQL-Friday
Building a complete API in Azure
This session will take an in-depth look at using SQL Server to back a fully functional enterprise level API built in Azure. I will go over best practice designs for tables, views, stored procedures, Azure Functions (c#), Azure App Services, and finally Azure API Management.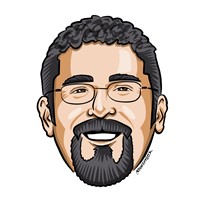 About Josef
I have over 29 years in the world of RDBMS. I have in-depth knowledge of Microsoft SQL Server and the Azure platform (Data Factories, Logic Apps, Functions,Event Grids…) . I am fiercely passionate about my work.
I am currently developing a new Azure ecosystem for Penguin Random House. This includes moving load processes to Azure Logic Apps and Data Factory pipelines, leveraging Azure Functions, and pushing the new SQL Services to the limit.
I am the creator of the Enhanced Threading Framework (ETF) for SSIS. I presented at PASS 2013 on advanced SSIS techniques: http://www.sqlpass.org/summit/2013/Sessions/SessionDetails.aspx?sid=4845 and was awarded '2009 Exceptional DBA of the Year', by RedGate and my peers.